I find something beautiful about the natural form of citrus fruits.
I loved making them in miniature from polymer clay.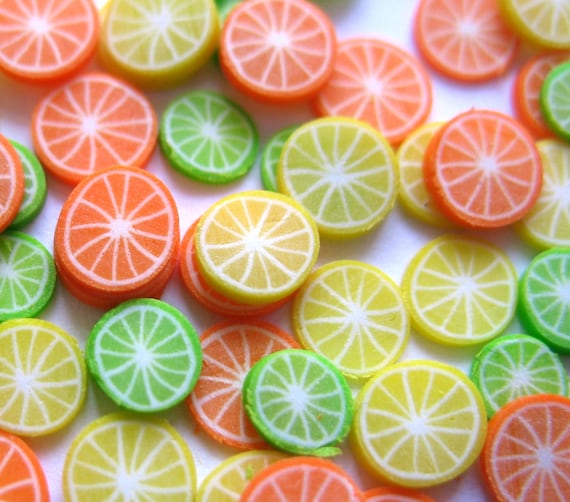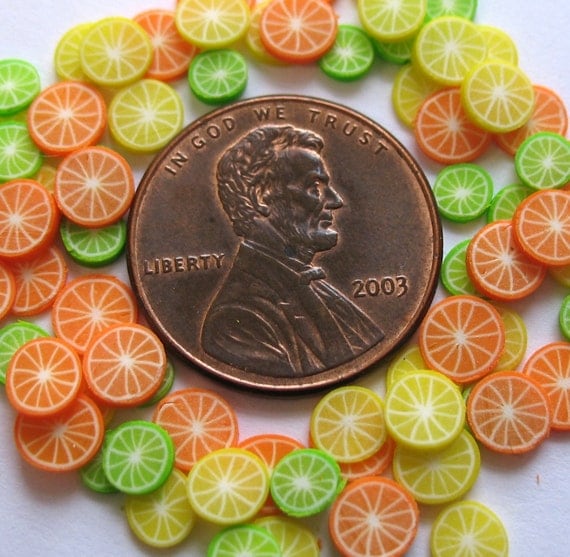 And with a US penny for scale
I still enjoy drawing citrus fruit. so here is a citrus themed
onesie
I drew recently,
including oranges, lemons and limes.
Another citrus themed crafty thing I saw recently are these
fruit jellies
.
I am so going to give this a go when baby Andrew gets older!