I made this Alphabet quilt a couple of years ago, long before I even decided to start trying for a baby. I didn't have anything in mind for it, I'd just learnt how to appliqué and wanted something interesting to do with that skill. Letters are interesting shapes! It will have a purpose when my little lad is a bit older.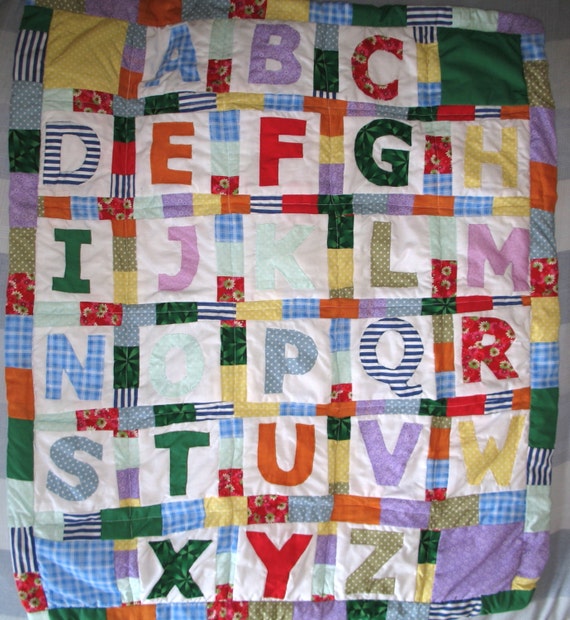 I hand appliquéd each of the letters, then machine pieced everything else together.
It measures about 30" x 35" overall. I love doing a bit of appliqué, I find it really satisfying.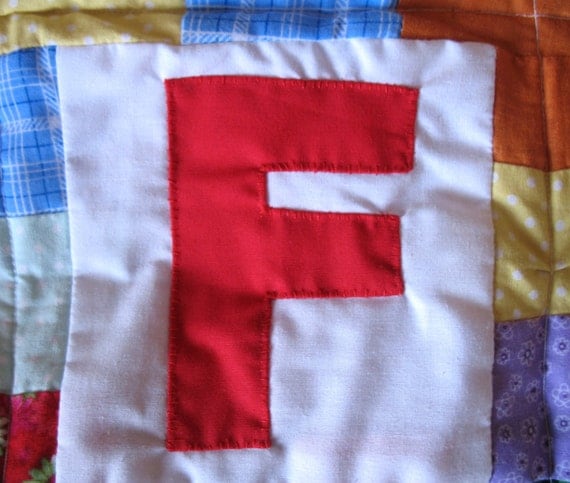 I admit to being super lazy when it comes to prepping for patchwork. I don't even pin or baste the appliqué patches to their backgrounds properly before sewing them. I just hold them in place and hand fold the seams as I go. I'm astonished it ended up as neat as it did in the end! I did use templates to cut out the letters though. I made my own just by printing off a font I liked in a large size and cutting them out. Super simple.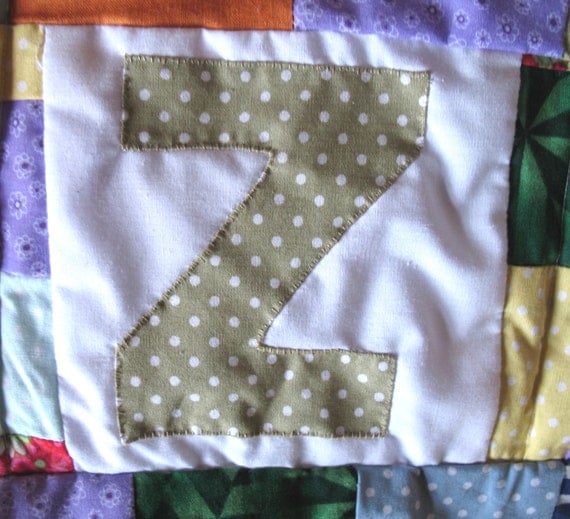 It's a bit of a mish-mash of colours as I was just using up random scraps from my fabric stash,
but I don't think my little lad will complain.