I've been wanting to do a letter design for my hand drawn onesies for a while. I've finally come up with a design I'm happy with. Of course I did the letter A first, partly because it's first alphabetically, but mostly because everyone in this house's name begins with an A. No, it wasn't done on purpose (meaning I didn't specifically search for A names because we're both A names), yes, I do constantly muddle up my son and husband's names. Such is life.
Here is my first effort at lettering: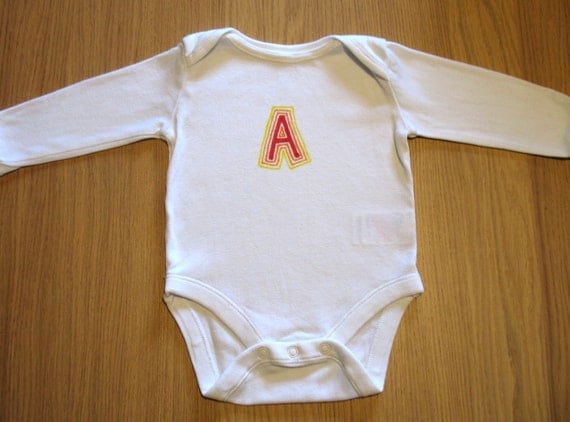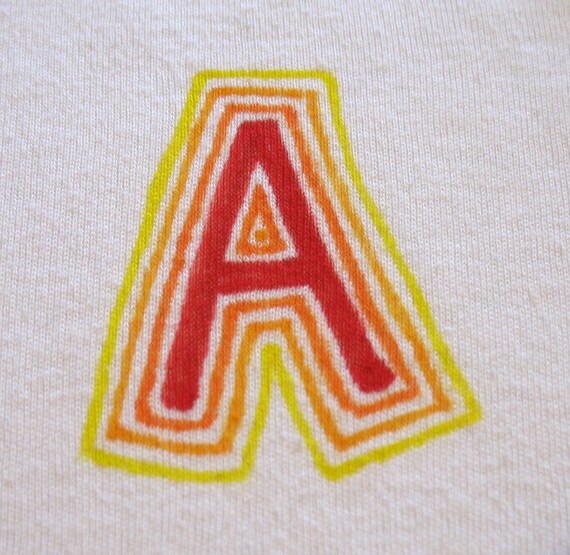 It was inspired by my star designs I so enjoy drawing.
I've allowed for any letter and any colour combination in my
Etsy shop
,
I'm looking forward to seeing what different versions we can come up with.