I was a bit of a rocker (or so I wished) in my youth. Black, purple and red were definitely in fashion. I did love other colours, but those seemed to reoccur quite often. It appears I haven't quite grown out of my gothic phase, judging by my latest hand drawn onesie.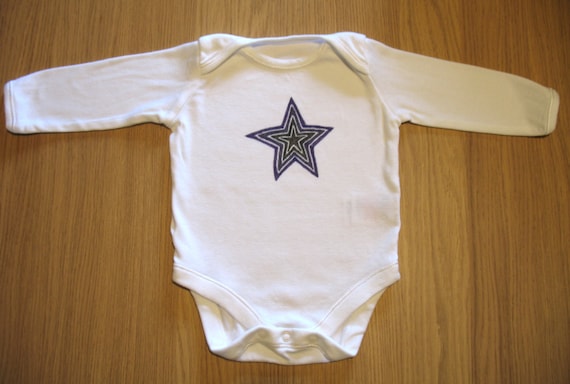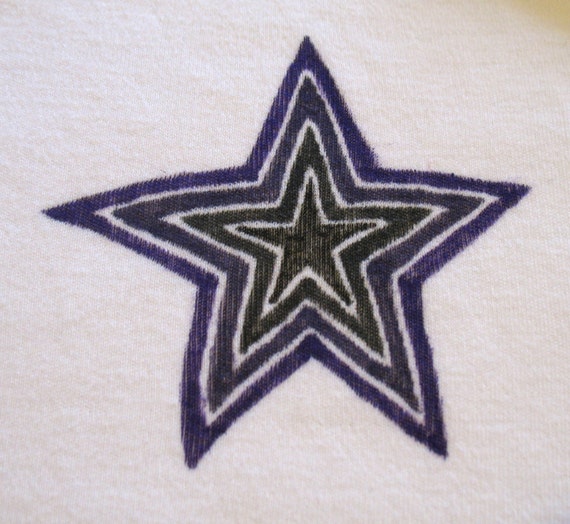 I'm rather loving the black and purple star onesie. I've accidentally started a starry range.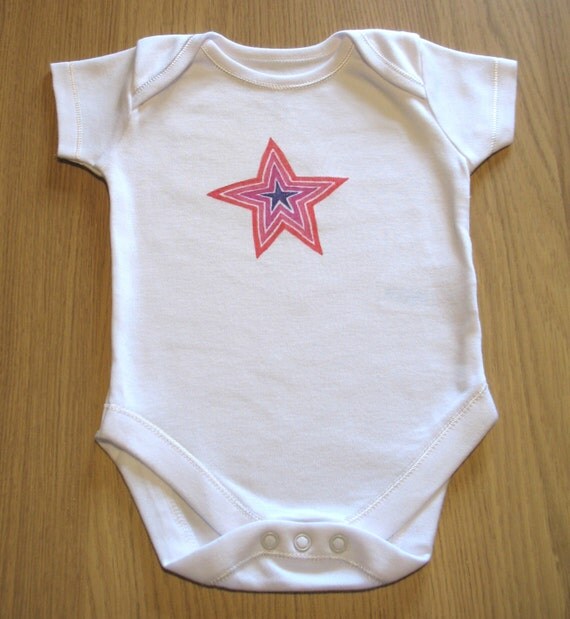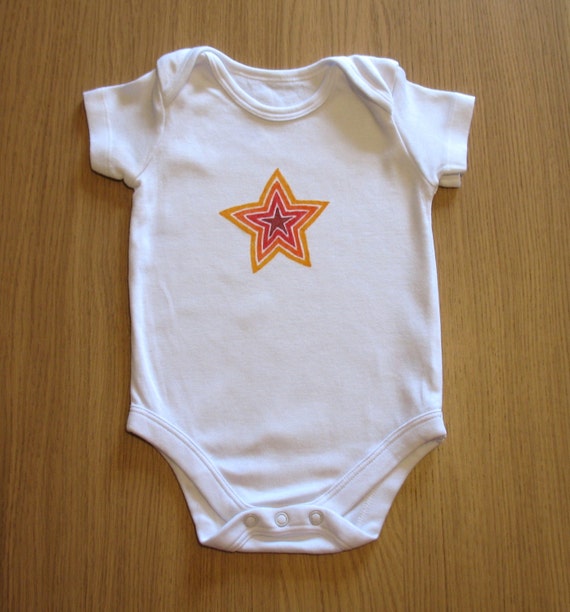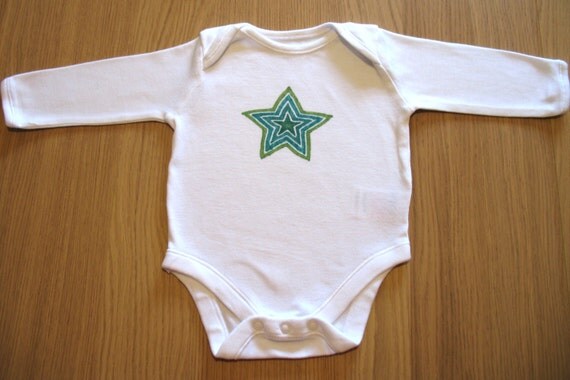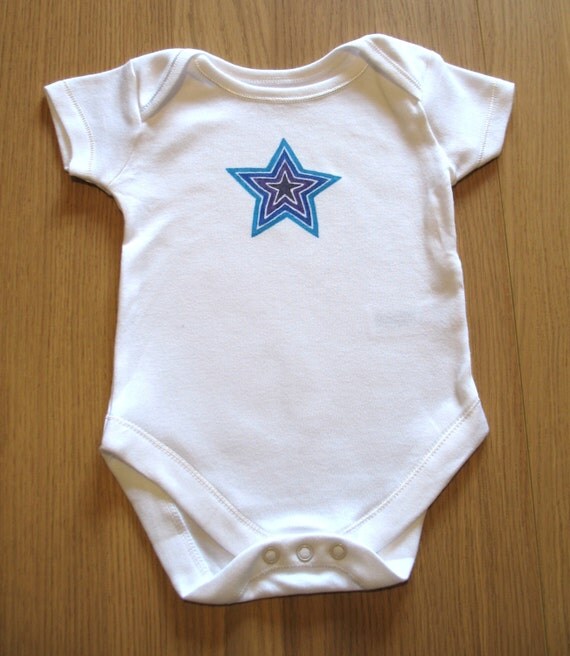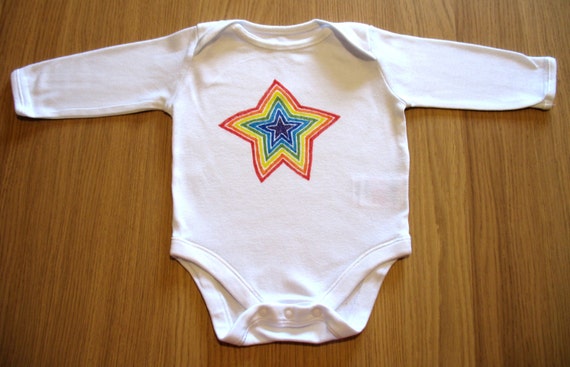 The rainbow one is still my favourite just because I like ALL the colours, but I think baby Andrew enjoyed wearing all of them. They're all too small for him now (how did that happen so quickly?!). Oh well, I shall have to draw him some more.