Bit random, but I decided carrots would look nice on a baby onesie. And why not? We do a lot of gardening, and grow some epic carrots, maybe that was in the back of my mind.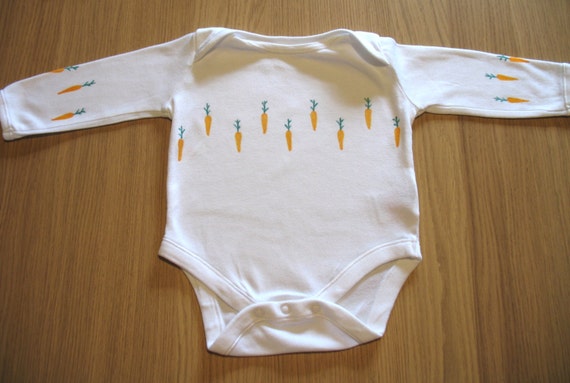 As well as getting a bit bored of blue for boys and pink for girls, I also get bored with cars/dinosaurs/bears for boys and flowers/butterflies for girls. Girls can like dinosaurs if they so wish! And boys can enjoy flowers too. I've got plans for lots of other cute fruit and veggie themed onesies.
On a similar note, I made another onesie which features fir trees.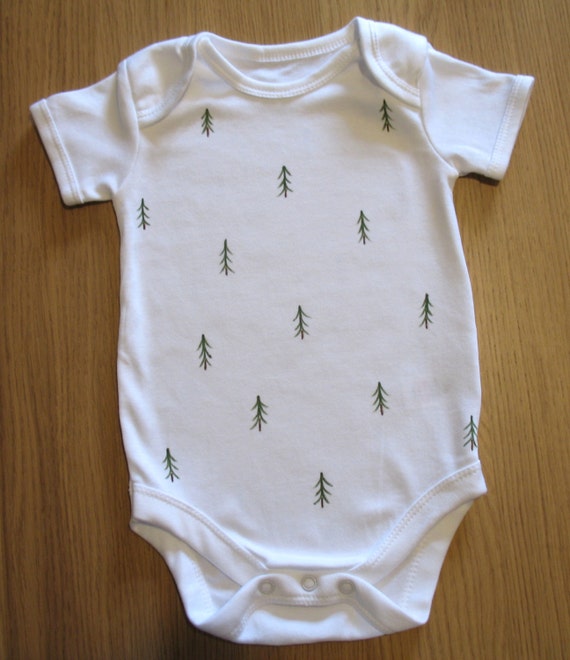 A simple design but something a little different.