I know, I know, the name of the blog is
Hand Drawn Baby Onesies
, but I decided to expand a little and start drawing
bibs
too. Here are the first few designs I've done, they all go with existing onesie designs. I love a matching outfit!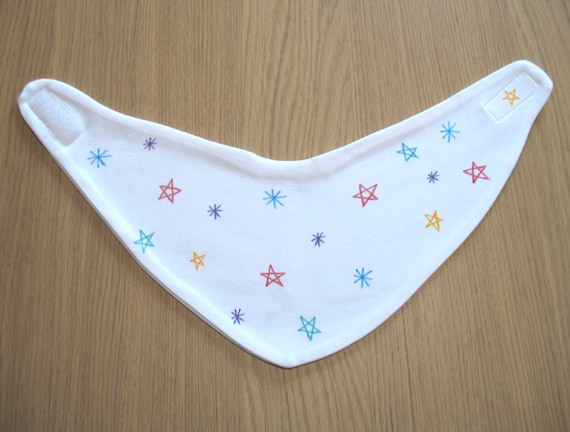 All the bandana bibs are 100% cotton and fasten with a long piece of velcro so they don't easily fall off. My son is a serial bib remover, and he hasn't managed it yet.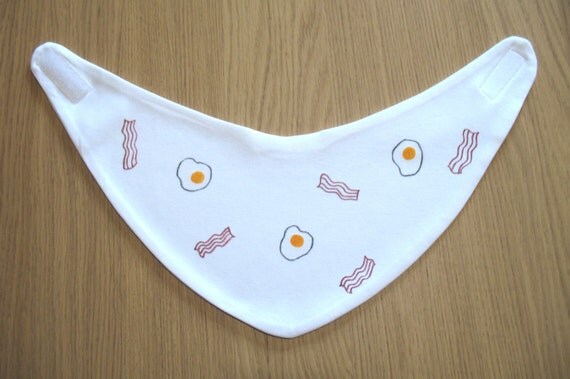 Of course any letter or colour combination is available.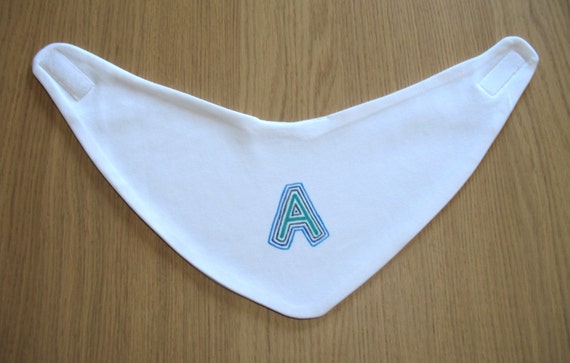 And if you see a onesie design (or anything really)
that you would like to see on a dribble bib, just let me know.