I needed some finishing touches for Baby A's room. We went with a fairly neutral yellow wall colour and green carpet, with lots of red touches to make it a bit more personal. So I was looking for some kind of red clock or pegs, rocket themed would be a bonus. At times like this I turn to Etsy of course.
And I found
JigsawWoodenProduct
s. This is what first drew me in, as it was spot-on perfect for what we wanted.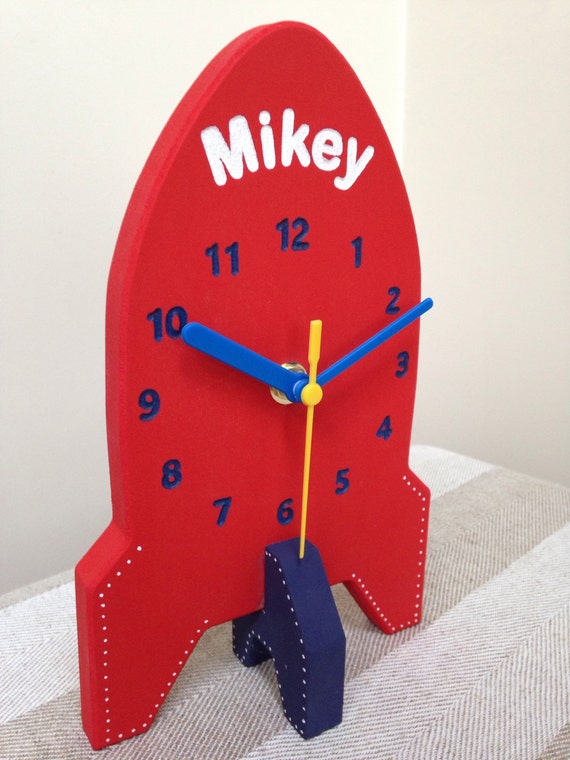 You can have any colour combination and I didn't have a name on mine.
I did stick with the red, since it was prefect.
Then I got clicking all over this shop (dangerous) and found these pegs.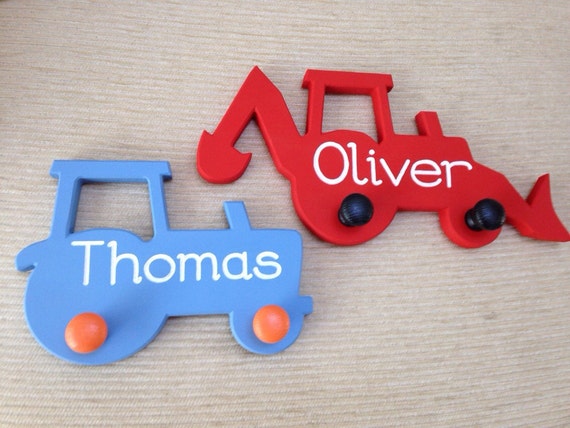 It's not space themed, but we also have quite a large agricultural theme going in this house (so many tractor toys) so these were a must have too. Again I didn't have a name on mine, and had them both red with yellow knobs.
They all arrived very quickly and well-packaged. They look absolutely gorgeous and finish off Baby A's room nicely. If I need any more funky wooden accessories, I know where to go. I also love these, and am wondering if I can come up with a reasonable excuse to buy them. Can you have too many pegs?