I had my baby boy in January 2016 and was very grateful to be given lots of gorgeous baby clothes. But after a while I realised nearly everything was blue. Now don't get me wrong, blue is a very nice colour, but variety is the spice of life.
So I started experimenting with my fabric markers and some onesies and Hand Drawn Baby Onesies was born. I like to make most of my designs suitable for boys and girls with a range of colours.
My designs are now available to buy on
Etsy
.
This is the first onesie I ever drew on. I love swirls!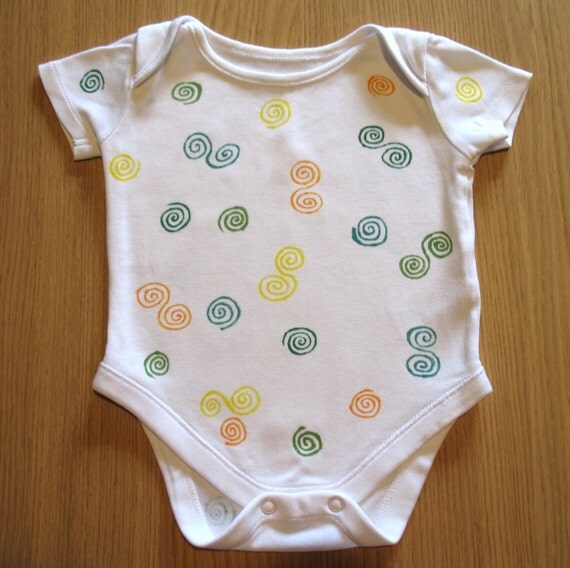 And I still use blue every so often.